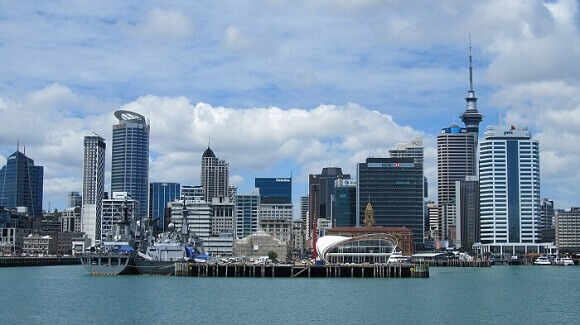 Darren Kidd and his family have stumbled on the opportunity of a lifetime. The adventure began in February of 2017 when he received an invite for the LookSee Wellington program. Trying to draw skilled workers, the LookSee Wellington program is a collaboration between the Wellington Regional Economic Development Agency, Workhere New Zealand, NZTech, and the New Zealand government.
The Kiwi capital, Wellington, has a population of just over 400,000 people and is known as the area's tech capital. It is home to high-profile firms such as Xero (a cloud accounting software company), Weta Digital (a digital effects firm), and TradeMe (a classified ad site). Although known as having a thriving tech industry, the area is facing a challenge with a major skills shortage. If your background is in the tech field, Jobs Across The World can match your resume with a company looking to hire. They have a skilled team that will work hard to find you the right opportunity.
To combat the labor shortage problem, in May 2017, over 90 tech specialists were brought in from all around the world. Over fifty local employers with 265 job openings joined the program. More than 48,000 of the globe's top tech workers applied for a chance to land one of these jobs. The accepted applicants were awarded an all-expense-paid-trip to Wellington, where they had four days of job interviews, already arranged for them. The team at Jobs Across The World is trained to match your prepared resume with the right employer for your training.
Mr. Kidd, an IT operations analyst, who is now working at a resources company in Perth, is one of the 64 participants who has accepted a job offer or are currently in negotiations following the visit. He is one of an expanding number of professionals from Australia making a move to New Zealand. October 2014 was the first time in more than twenty years that more Australians moved to New Zealand than vice versa. Jobs Across The World can help you find the perfect job location for you and your family. Submit your resume to them as soon as possible.