The Human Development Report shows the world is slowly becoming a better place to live. More than one billion people have come out of extreme poverty over the past 25 years. After reviewing close to 200 countries using different factors such as education, gender equality, life expectancy, and financial wealth, the report ranked countries that are the best in which to live.
If you are willing to relocate, Jobs Across the World will help match your skill set with open jobs all around the globe. After you begin your online profile, you simply wait on a call or email from a prospective employer.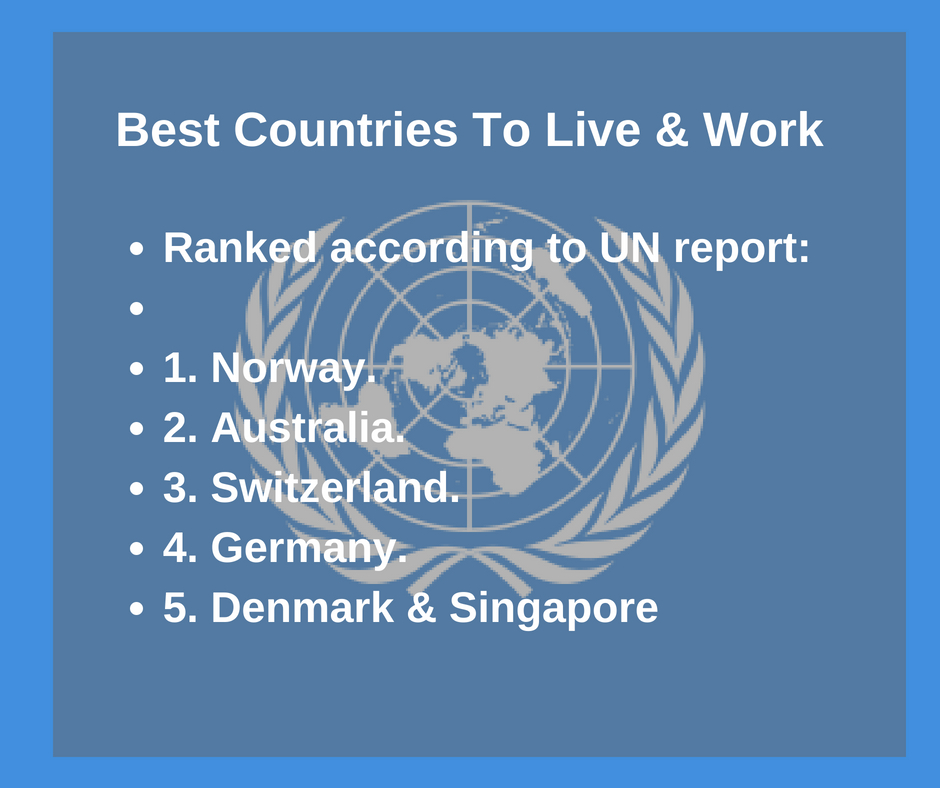 The top country to live in for the standard of living, education, and life expectancy, is Norway. This is the thirteenth year in a row they have ranked at the number one spot. The country has a flourishing, publicly funded health care system, and the average life expectancy is 82 years of age. The second best country is Australia where over five percent of the national GDP is due to education. Most students in Australia attend school for close to twenty years.
Switzerland can boast of having the best overall health where people on average live to be 83 years old. The residents also have an extremely low risk of diseases such as HIV, tuberculosis, and malaria. Following close behind, Germany ranks as the fourth best country where universities are free for both residents and international students. Jobs Across the World will help you find the job you are seeking. They will match your resume with open positions all around the world.