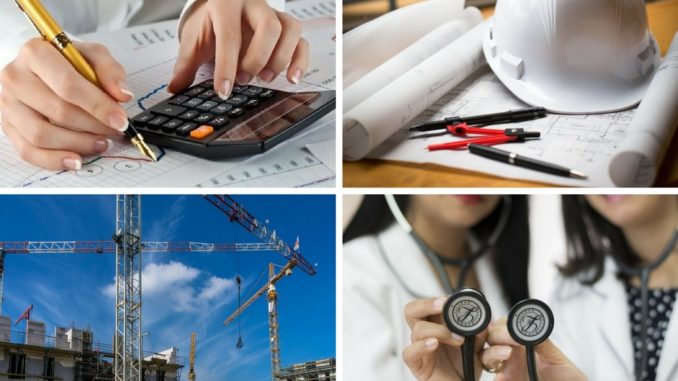 When looking for a job in Malaysia, do not look at position alone, because salaries vary significantly across locations and industries. Job positions in central areas, such as Kuala Lumpur, seem to have higher pay, but the salaries may be higher in different regions of Malaysia for industries such as engineering. A consumer finance website, iMoney, reported that some companies offer higher entry-level salaries, but may not offer a "high-salary" once promoted to a different position. Jobs Across the World is an online job-matching company that will help you find the right job and location. After submitting your resume, employers can see your information and contact you.
iMoney identified the three highest paying sectors for each job level ranging from entry to senior management. The highest paying job at the entry level goes to engineers on the east coast of Malaysia. These engineers are in the construction, engineering, and building sectors. They have an average monthly income of RM5,533. Second place goes to those the in hotel/restaurant consulting business located in Central Malaysia, with an average monthly salary of RM5,100. Jobs Across the World will match up your resume with the perfect employer and location.
At the junior executive level, the highest pay went to workers in the computer, IT banking and financial services sector, with an average monthly salary of RM6,500. The second highest salaries at the junior executive level were in the healthcare and retail sectors, with average monthly incomes of RM5,950. In the senior executive category, the highest-paying jobs in Malaysia were in the oil and gas industry with monthly salaries of RM28,250. The second highest salaries at the senior executive level were found in the healthcare, fitness and grooming occupations, with average salaries of RM15,167 per month.
Junior & senior executive jobs
Management jobs in Malaysia tend to pay well. For example, managers in the construction and oil and gas industries earned an average monthly income of RM15,611, while managers in accounting, finance, jewelry, and engineering had monthly salaries averaging RM14,500 per month. Finally, senior managers in admin, construction, and engineering had the highest income for this category, earning an average monthly salary of RM35,000, while senior managers who work in the healthcare and engineering sectors made average salaries of RM27,500 per month.
When looking for the right job and location for you, contact Jobs Across the World for information on submitting your resume. They will connect you with the best employer at the right location.